SPECIALS LINK PAGE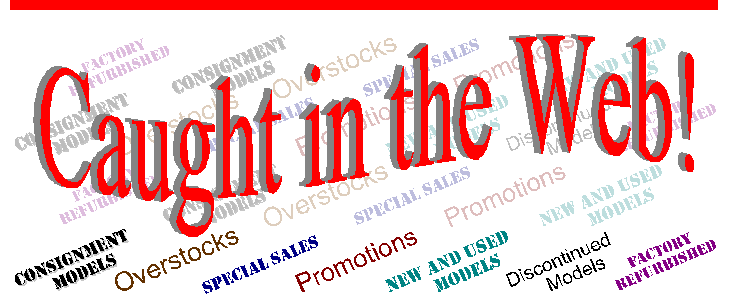 ---
Special Sales

6 lb Counting Scale demo model on sale.

Discontinued Models

High Resolution Weighing/Counting Scale (2000g x 0.01g) Setra 2000C
Tubular Straight Scales (55 lb / 25 kg capacity) from Salter.
Little Samson Straight Scale ( 7 lb x 2 oz ) from Salter.
Hanging Dial Scales (50 or 100 lb capacity) from Salter - Class III Legal for Trade.
Mechanical Ratio Counting Scales are a good value for small, start-up
or price conscious companies. Some still in original box.
Analytical Balances (60g x 0.0001g) - oldies but goodies - the kind you used in high school and college.
Factory refurbished, tested and calibrated to order (kindly allow 2 to 3 weeks for delivery). Great Value.
Overstocks, Demos and Used Models

Legal-for-Trade Portable Beam Scale - completely refurbished top to bottom.
200 gram Weight, Stainless Steel Cylindrical - for testing lab balances, pocket scales
1 lb Cast Iron Weights, flat - ASTM Class 7
2 lb Cast Iron Weights, flat - ASTM Class 7
50 lb Cast Iron Test Weights certified to meet NIST Standards Class F.
Slotted Ratio Weights - find the weights you need to complete your set

Used And Consignment Models
from the Medical Department
.
Detecto Doctor Scales refurbished and calibration certified.

About Algen Catalog Contact Us Order
Rentals Search Software